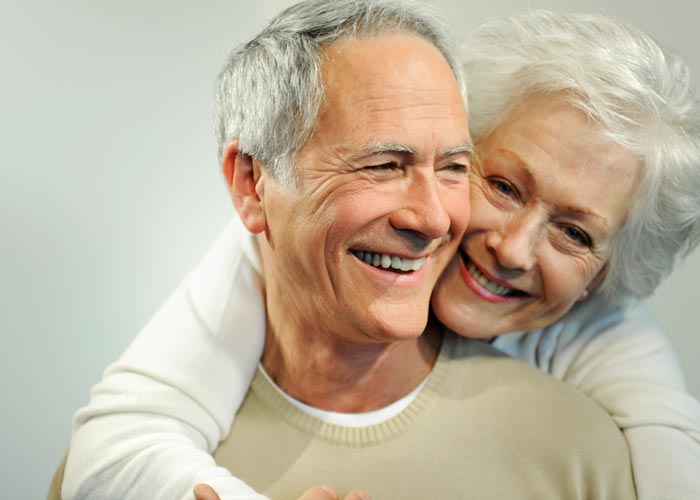 Missing teeth affect more than your appearance. After you lose a tooth, you may have difficulty eating, speaking, or keeping the rest of your natural teeth. Once you lose one tooth, you're at a higher risk of losing more. To protect your oral health, consider getting dental implants.
After tooth extraction, schedule a consultation with Dr. Nazarian as soon as possible. A tooth implant looks and feels natural so you can smile with confidence.
Here's what else you need to know.
What are Dental Implants?
A dental implant is a prosthetic tooth root that's made out of a titanium alloy. This titanium alloy is biocompatible so it'll fuse to your jawbone over time.
Once the implant is stable and fully integrated with the jawbone, Dr. Nazarian will place the abutment and crown over top. For full-sized dental implants, this process will take several months.
Together, the implant, abutment, and crown give you the full function and appearance of a natural tooth.
Improve Nutrition
Eating your favorite foods shouldn't be painful. If you experience pain or discomfort while eating, call our office right away.
After tooth loss, it's not uncommon for patients to eat soft foods. But when you limit your diet to avoid tooth pain, you may not be eating the nutrient-rich foods you need to stay healthy.
It's important to understand how your oral health affects overall health. Your teeth, gums, and jawbone are part of a larger system.
Not being able to eat a balanced diet can affect your bones. But it can also increase your risk for tooth decay and jawbone deterioration.
Stop Further Tooth Loss
Your teeth are held in place by their roots, the gums, the jawbone, and adjacent teeth. This means that when you lose one tooth, you increase your risk of losing more. But a dental implant can help you avoid this outcome.
Dental implants prevent further tooth loss by supporting nearby teeth. By giving the other teeth in your smile something to lean on, they're less likely to become loose and fall out.
Prevent Tooth Decay
Missing teeth increase your risk of tooth decay. This is because it's difficult to brush and floss teeth that are leaning toward empty sockets.
Also, empty tooth sockets can trap food particles and a bacteria called plaque. Dental plaque buildup causes many oral health issues, such as gum disease.
The best way to maintain good oral health is to replace missing teeth and practice good oral hygiene.
Prevent Jaw Deterioration
Once you lose a tooth, your body starts to absorb the minerals in your jaw to use elsewhere. If left untreated, you'll lose bone density in your jaw.
This jaw shrinkage can make it difficult or uncomfortable to wear dentures. It can also alter the shape of your face and lead to a condition called facial collapse.
The good news is that a dental implant tricks your body into thinking that the tooth root is still there. This stops your body from absorbing minerals from the jawbone.
Here's what one of our patients has to say about her experience with the Premier Dental Center.
It's really better than having just a regular denture in your mouth.
Request an Appointment With Dr. Nazarian
Dr. Ara Nazarian is a reputable dental implant dentist in Shelby Township, MI. As such, he'd be more than happy to help you explore your tooth replacement options. During your consultation, he'll also determine if you're a candidate for dental implants.
To request an appointment, please call the Premier Dental Center at (248) 457-0500. You may also fill out our online contact form and someone from our office will reach out to you soon.
This blog post has been updated.