Learn More About Our Implant Services Below
A dental implant is a prosthetic tooth root (typically made of a titanium alloy) we place in your jawbone to later anchor a crown. If you've recently lost a tooth, your first call should be to our dental implant dentist in Shelby Township, MI. That way, you'll be able to explore our implant services.
Dr. Ara Nazarian will be able to determine whether you're a candidate for the dental implant procedure. Our dentist has plenty of experience helping patients just like you smile with confidence after tooth loss.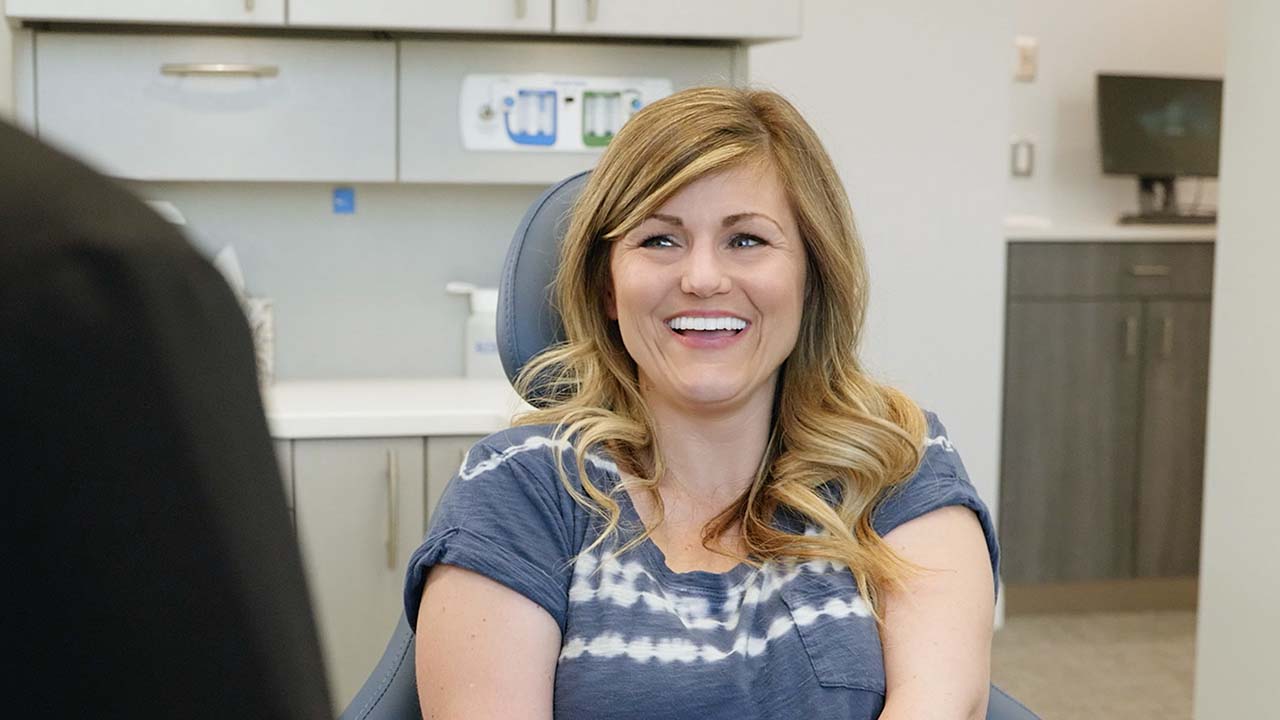 Implant dentistry as a procedure (or constellation of procedures) has been employed since about 1965 through the efforts and research of Dr. P.I. Branemark. The surgical protocols and implant components developed during those early years eventually became known within the professional dental community to be the "Gold Standard" of modern implant dentistry.
Learn More
Root form implant devices became the technology of choice for replacing teeth, either singularly or several teeth. Alternative designs, such as the blade implant, did not prove to possess the efficiency and endurance of the root form design.
Learn More
Dr. Nazarian has been placing dental implants for several years. He is recognized professionally as one of the few practicing dentists who is an "in-demand" expert for training others via regional seminars and national conventions.
Learn More
Up until just a few years ago, implant dentistry diagnostics and treatment planning used conventional X-rays and panographs for assessing bone and tissue quantity and quality, along with basic 2-dimensional technical data used for determining where each implant would be placed.
Learn More
While most dental practices will insist that a treatment plan for replacing teeth will require multiple visits that might span a few to several months, we can practically guarantee that nearly any patient can choose to have EVERYTHING done in one appointment…regardless of treatment need.
Learn More
Virtual computerized dentistry became increasingly popular after Nobel Biocare® pioneered the popular treatment solution of "all-on-four" teeth replacement several years ago. Originally, the all-on-four procedure was deliverable as a manual method where CT scan-based surgery guides were not used. A second preferred method of delivery included a full set of cone beam CT scans.
Learn More
Dr. Nazarian may use multiple veneers to rebuild a smile line of healthy teeth or recommend the popular use of full arch crown treatments to replace old, worn-out crowns. We can also "repair" healthy tooth structures that have deteriorated enamel, an unattractive shape, or loss of height.
Learn More
Our dentist uses the latest dental technology to improve your experience with dental implants to help improve your smile. We pride ourselves on offering the best quality dental implant services to all of our patients. Contact us today if you have any additional questions or concerns.
Learn More
Dental implants, as a procedure and treatment choice, achieved initial fame during the 60's. Today they are regarded as the Gold Standard of tooth replacement. A dental implant tooth replacement for a single location is a popular recommended treatment. Many patients will opt, however, for a 3 unit bridge primarily for economic reasons.
Learn More
Looking for permanent tooth replacement options? Ask our dental implant dentist if you're a candidate for the all-on-4 procedure. As the name suggests, all-on-4 works by supporting an entire arch of false teeth with only 4 dental implants. If you've experienced severe tooth loss, it's time to learn if all-on-4 dental implants are the right choice for you.
Learn More