Wish you could try teeth whitening at home? Request an appointment with our cosmetic dentist to learn if you're a candidate for custom whitening trays. We understand that you have a busy schedule, which is why we provide the option for our patients to whiten teeth at home when it's most convenient for them.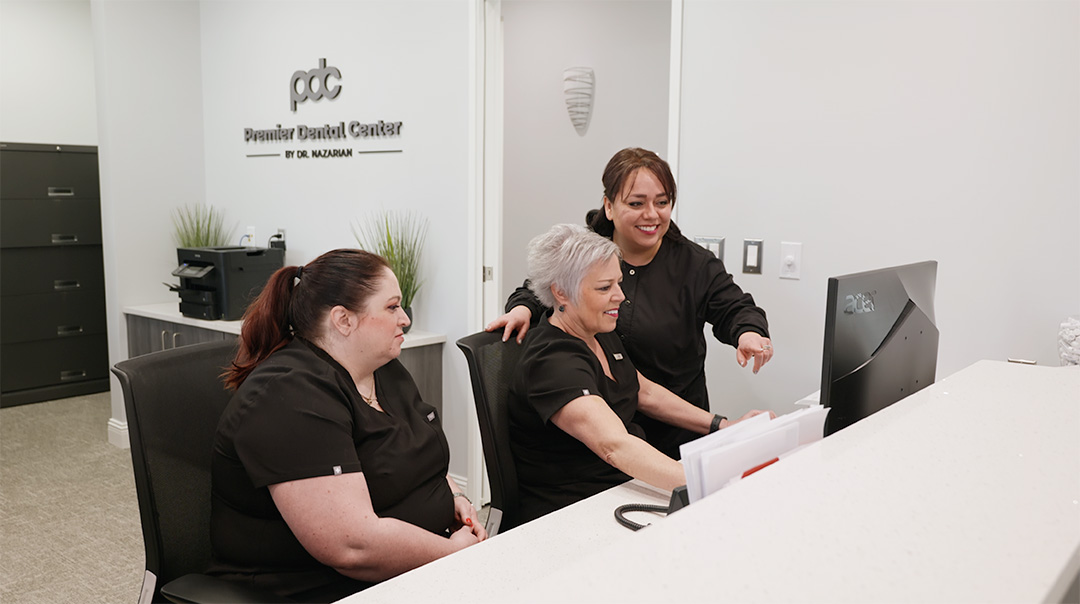 Reasons for Tooth Discoloration
You may need to look no further than your coffee mug to discover the cause of your tooth discoloration. Many foods and drinks (like coffee) can stain your teeth over time. Fortunately, Dr. Nazarian is able to safely bleach your teeth so you can show off your white smile.
You may experience tooth discoloration due to:
Staining foods and drinks
Poor dental hygiene
Certain medications
Smoking and other tobacco use
Genetics
Advancing age
Custom Teeth Whitening Trays
Interested in achieving a brighter, more attractive smile? Our dentist is able to create custom teeth whitening trays that are more effective and comfortable than what you'd be able to get over the counter. During your first appointment with us, we'll take impressions of your teeth and send them to the lab where your custom whitening trays will be made.
When you return for your second appointment, we'll be able to check the fit of your custom whitening trays to ensure they rest comfortably in your mouth. We'll also provide you with a whitening formula to use with your trays. Over the next several weeks of using your whitening trays, you'll notice your teeth gradually getting whiter. Whitening your teeth under the supervision of our cosmetic dentist is both safe and effective.
Request an Appointment with Dr. Nazarian
Our dentist may recommend custom trays if you're interested in whitening your smile from the comfort of your own home. To request an appointment with our teeth whitening dentist in Shelby Township, MI, call the Premier Dental Center at (248) 457-0500.