One of the many reasons to choose the Premier Dental Center for your next procedure is our dedication to same-day restorations. When you come into our office for your dental implants, you'll leave with implants and crowns the same day! Our dental implant dentist knows that it can be embarrassing to leave the dentist with missing teeth. Dr. Nazarian can almost guarantee that no matter how severe your dental issue, you'll leave your appointment with all of your dental work completed. In other words, you can leave our office with new teeth in one day!
Benefits of Same-Day Implants
While most dental practices require multiple visits to replace missing teeth, the majority of our patients can expect all of their dental work to be completed in just one appointment. Of course, we still encourage follow-up visits so Dr. Nazarian can monitor your healing progress.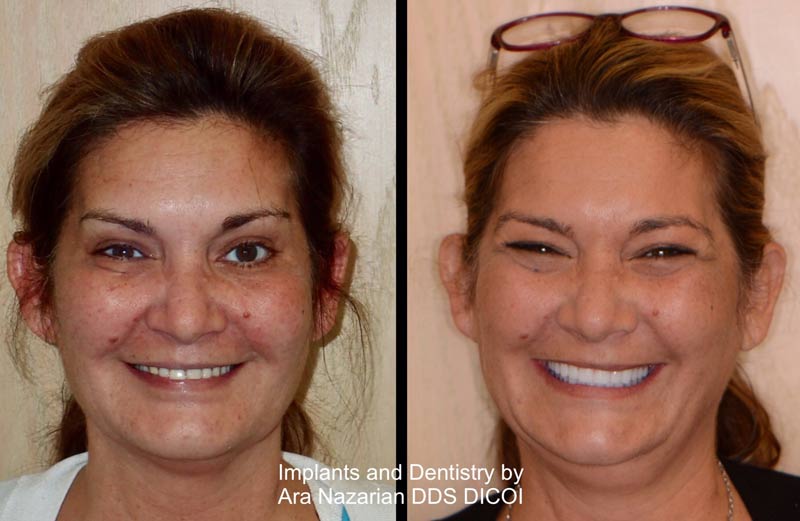 Combining the Right Dental Technologies
Many dental implant patients are concerned with being toothless during their overall treatment. In our office, regardless of how many teeth need removal or how many dental implants are planned, none of our patients leave without teeth. Our dental implant dentist has a variety of products and methods for ensuring immediate tooth replacement, even if extensive oral surgery is required.
Special instruments, 3D imaging, newly-released products, and cutting-edge treatment protocols are at the heart of Dr. Nazarian's "one-appointment dentistry." Multiple tooth extractions, bone grafting, dental implant surgery, and placement of replacement teeth can and do occur within the same appointment for most patients.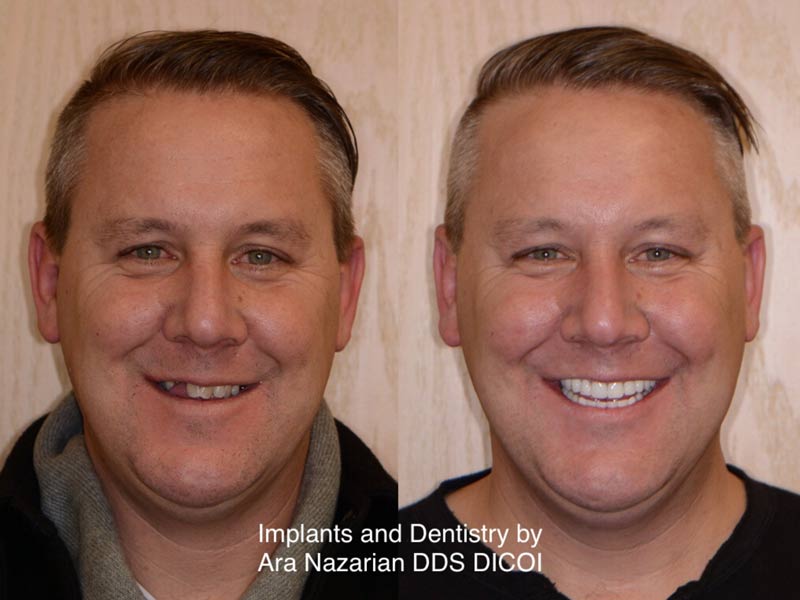 Our Sedation Options
Although oral sedation is effective for many patients, IV sedation is available for those who simply want the comfort level of not being nervous or anxious. With the help of sedation, your appointment will only seem to take about 15 or 20 minutes.
Dental sedation also eliminates the discomfort associated with having your jaw open for an extended period. Jaw muscles simply don't become uncomfortable over time with sedation. Most of our patients who have had full-mouth reconstructive dentistry are comfortably eating complete meals by either the evening of their treatment or the next morning.
Extensive Tissue Loss
In cases where bone loss has been extensive due to gum disease or cumulative bone deterioration, an extra appointment may be required to place additional dental implants that best rehabilitate what was lost. These secondary dental implant appointments are as comfortable as the first treatment appointment and tend to be very short.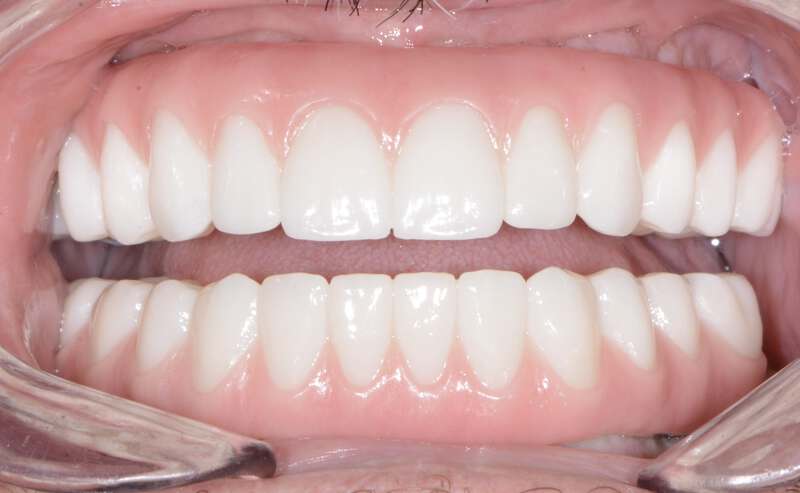 Learn More About New Teeth in One Day
Dr. Nazarian has an exemplary record in assuring the best comfort imaginable for any dental implant patient. Our dental implant dentist in Shelby Township, MI, would be more than happy to determine if you're a candidate for new teeth in one day. To ask a question or request an appointment, call the Premier Dental Center at (248) 457-0500.