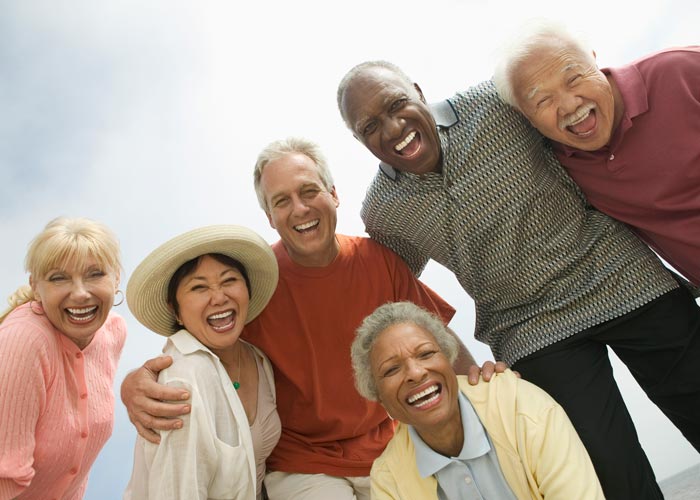 Have you recently lost one or more teeth? If so, it's time to schedule an appointment with our dental implant dentist in Shelby Township, Michigan. Dr. Ara Nazarian will help you explore your tooth replacement options, including dental implants. That way, you'll be able to restore your oral health and smile with confidence after tooth loss.
Here's what you need to know.
What are Dental Implants?
A dental implant is a prosthetic tooth root that's made out of a titanium alloy. This titanium alloy is biocompatible and will fuse to your jawbone, creating a stable foundation for an abutment and crown. Together, the implant, abutment, and crown will give you the full function and appearance of a natural tooth.
Dental implants help you avoid:
Bone loss in the jaw
Facial collapse
Further tooth loss
Ill-fitting dentures
Feeling self-conscious about your smile
Unlike dentures that sit on top of your gums, dental implants are fused to the jawbone. This gives you the ultimate stability while you eat, talk, smile, and laugh. You'll never have to worry about your dental implants slipping like you would with dentures. Dental implants look and feel like natural teeth.
What are the 3 Signs You Need Dental Implants?
The dental implant procedure is a permanent solution to tooth loss. If you recognize the signs below, schedule an appointment with Dr. Nazarian to learn about your treatment options.
Here are the three signs you need dental implants.
1. You've Lost One or More Teeth
After tooth extraction, our dentist will recommend an implant to help you maintain good oral health. Otherwise, your lower jaw will start to deteriorate and eventually alter the shape of your face. The best time to get a tooth implant is immediately after extraction.
Your teeth are held in place by roots and adjacent teeth. This means that when you lose a tooth, nearby teeth are likely to tilt toward the open space, loosen, and eventually fall out. Fortunately, a tooth implant supports nearby teeth so you can continue smiling with confidence.
2. You're Losing Bone Density in Your Jaw
When you lose a tooth, your body absorbs the minerals in your jaw to use elsewhere. The good news is that a dental implant can prevent bone loss by exerting pressure on the jawbone like a natural tooth root would. This tricks the body into thinking the tooth is still there, preventing further bone loss.
People who wear dentures may notice bone loss in their jaws over time. If left untreated, bone loss can lead to a condition called facial collapse, which makes the profile appear sunken. It can also make it difficult or uncomfortable to wear your dentures.
Unlike dentures, dental implants are a permanent solution to tooth loss and will prevent jawbone deterioration in the long run. Schedule an appointment with Dr. Nazarian to learn if you're a candidate for dental implants.
Related: How Dental Implants Protect Your Oral Health →
3. You're Considering a Dental Bridge
As the name suggests, a dental bridge "bridges" the gap in your smile left by a missing tooth. A bridge consists of an artificial tooth anchored by crowns on adjacent teeth or implants.
In order to place a dental bridge on natural teeth, our dentist would have to remove healthy enamel. Once enamel is removed, it can never be replaced. Dr. Nazarian prefers dental implants whenever possible because they let you preserve the enamel. This allows us to replace a missing tooth while leaving the remaining teeth intact.
A dental implant is sturdier than a bridge because it's anchored to your jaw. This added stability helps you smile, talk, and eat with confidence. Dental implants are also long-lasting, which means you'll be able to enjoy a beautiful healthy smile for years to come.
Request an Appointment with Dr. Nazarian
Dr. Ara Nazarian is an experienced and reputable dental implant dentist in Shelby Township, Michigan. To schedule an appointment, please call the Premier Dental Center at (248) 457-0500. You may also fill out our online contact form and someone from our team will reach out to you soon.
This blog post has been updated.