Have you recently lost a tooth? If so, you may be a candidate for the dental implant procedure.
A dental implant is a prosthetic tooth root made out of a titanium alloy. Titanium alloy is biocompatible with bone tissue. As such, it's able to fuse to your jawbone and support an abutment and crown.
The diagram below shows how the implant, abutment, and crown all work together to give you the full function and appearance of a natural tooth.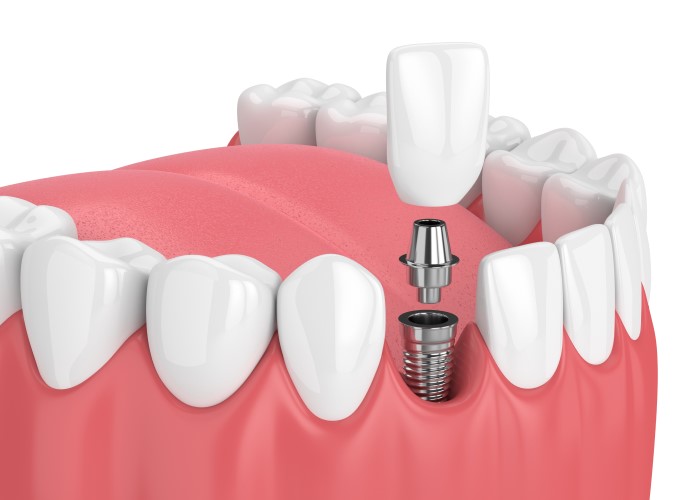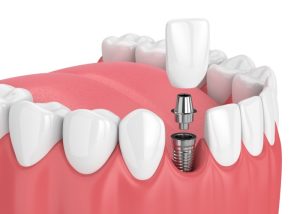 Diagram of a Dental Implant
Here's what else you need to know about the dental implant procedure.
New Teeth in One Day
Many of our patients are able to get new teeth in one day through same-day implants. This procedure is entirely painless because we put the patient under IV sedation. We then work on their teeth while they're asleep and they're able to enjoy their new smile when they wake up.
Here's what Dr. Nazarian has to say about the procedure.
"You Walk Out With Teeth In A Day."
Even if you're not the "perfect" candidate for dental implants, we still recommend giving us a call. Dr. Nazarian will be able to help you explore your tooth replacement options. That way, you can leave our office smiling with confidence.
Here's what Dr. Nazarian was able to do for one of our patients who was experiencing severe bone loss in the upper jaw.
"It's Really Better Than Having Just A Regular Denture In Your Mouth."
When she was no longer able to wear a denture, Dr. Nazarian was able to restore the full health, function, and appearance of her smile.
Sufficient Jawbone Density
You'll need to have enough bone density in your jaw to support the dental implant. Otherwise, Dr. Nazarian may recommend that you get a bone graft. For this procedure, Dr. Nazarian may take a section of bone from another part of your body. He'd then graft it onto your jawbone. As an alternative, Dr. Nazarian may recommend mini dental implants which require less bone tissue.
Non-Smoker
Do you smoke or otherwise use tobacco products? If so, you may not be the best candidate for the dental implant procedure. It's important to understand that there's a connection between your oral health and the rest of your body.
When you smoke, you increase the risk of the tooth implant not fusing properly to your jawbone. People who smoke may also heal more slowly after surgery.
Good Oral Hygiene
Your dental implants can last the rest of your life, as long as you practice good oral hygiene. That's why it's important to continue brushing twice a day and flossing once daily. The better you take care of your smile, the longer your dental implants are likely to last.
You'll also need to see Dr. Nazarian at least every 6 months for a teeth cleaning and oral examination. During your routine visits, we'll keep an eye on the condition of your implant and crown.
Patients We've Helped
Still not sure if dental implants are for you? Here's what we were able to achieve for our patients through dental implants.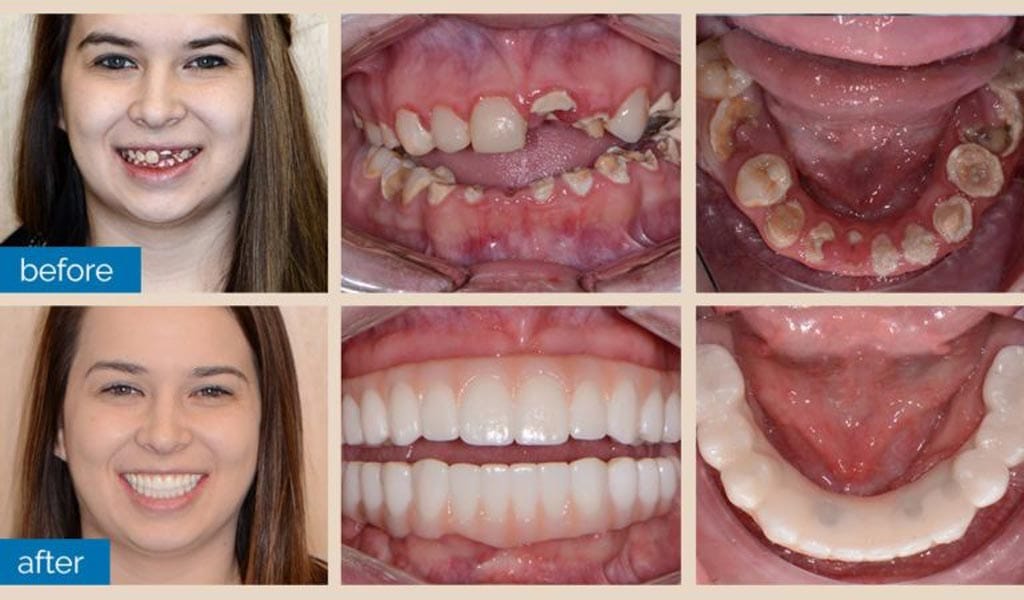 Full Mouth Implants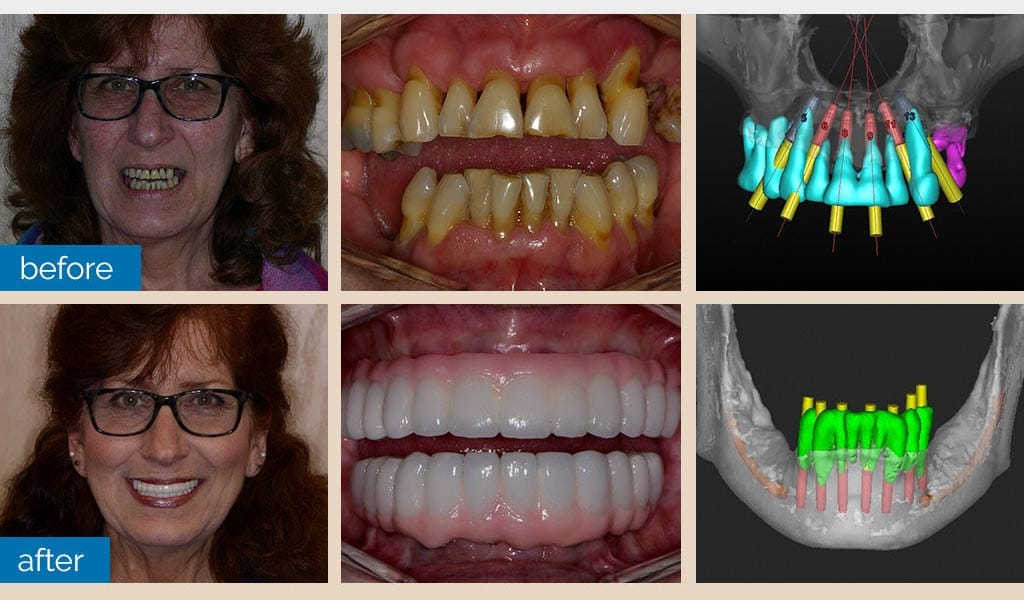 Full Mouth Guided Implants
For more before-and-after pictures, be sure to visit our smile gallery.
Request a Consultation With Dr. Nazarian
Dr. Ara Nazarian is an experienced dental implant dentist in Shelby Township, MI. As such, he'd be more than happy to help you achieve your smile goals. During your consultation, he'll help you explore your tooth replacement options so you can show off your smile with confidence.
To request an appointment, please call the Premier Dental Center at (248) 457-0500. You may also fill out our online contact form and someone from our office will reach out to you soon.
This blog post has been updated.
---
Learn More About Dental Implants
3 Signs You Need Dental Implants →
How Dental Implants Protect Your Oral Health →
Taking the Guesswork Out of Dental Implant Treatment →