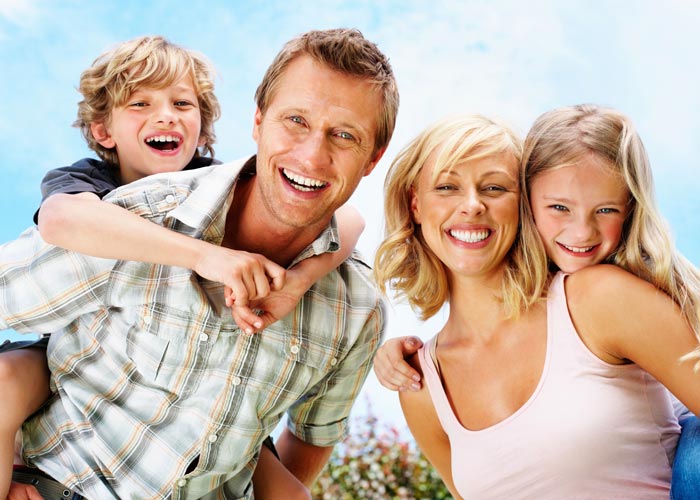 It's not uncommon for patients to feel anxious about spending time in the dentist's chair. However, getting a teeth cleaning and exam every six months is the best way to safeguard your smile. Our dentist in Shelby Township, MI, wants to help put your mind at ease by explaining what you can expect during your next teeth cleaning appointment.
Here's what you need to know about routine teeth cleanings and exams at the Premier Dental Center.
1. Dental X-Rays
We may take X-rays of your teeth and jaws to ensure there are no cavities or other issues. Certain X-rays, like panoramic X-rays, we'll need to take every few years. The frequency of dental X-rays will depend on your own oral health.
2. Physical Exam of Your Entire Mouth
A dental hygienist will start by examining your entire mouth for any issues. If they detect anything, they'll pass that information onto Dr. Nazarian. That way, he'll have the opportunity to discuss your various treatment options to restore oral health.
3. Plaque and Tartar Removal
Brushing and flossing your teeth at home removes most dental plaque, but nothing beats the thoroughness of a professional teeth cleaning. Also, only a dental professional will be able to remove plaque that's hardened into tartar.
Your dental hygienist will use a special dental tool called a scaler to remove plaque and tartar.
4. Polishing Your Teeth
The dental hygienist will ask you to pick out your favorite flavor tooth polish, such as bubblegum or vanilla. They'll then use a special high-powered brush to polish your teeth. The toothbrush will make a loud whirring noise that can sound like drilling to some patients. That being said, you don't need to feel alarmed. Teeth cleanings are painless.
Polishing your teeth is too abrasive to do more than every six months, but it's safe to do during your dental cleaning at the Premier Dental Center.
5. Flossing
We hope that you're flossing once a day at home. For good measure, we'll also floss your teeth during your appointment. The dental hygienist will make sure to get beneath the gum line to remove hidden plaque. They will also be able to detect where gum bleeding occurs, which is a sign of gingivitis.
Check out our blog post to learn how 7 simple habits can cure gingivitis.
6. Rinsing
After your teeth cleaning, we'll rinse away any residual tooth polish or plaque.
7. Dental Exam with Dr. Nazarian
Once you're done with your teeth cleaning, Dr. Nazarian will come in to do the final checkup. If Dr. Nazarian doesn't detect any issues with your oral health, you're all set. We'll then ask you to set up your next teeth cleaning and exam in six months' time.
You should experience no adverse side effects from a teeth cleaning. The only exception would be if you have any underlying health conditions, such as gum disease. You may notice that your teeth are a little whiter after your cleaning since we would have removed any plaque and tartar buildup on your smile.
Add-Ons
Each patient is different. As such, we'll customize your treatment to help you maintain a healthy smile for life. For example, we may recommend dental sealants to protect back teeth from cavities. Likewise, we may recommend oral cancer screenings if you smoke or have a family history of cancer.
For patients experiencing periodontitis, a serious gum infection, Dr. Nazarian may recommend a deep dental cleaning. During this procedure, we would remove bacteria both above and below the gum line. We would also smooth out the tooth roots to help encourage receding gums to reattach to the teeth. This type of gum disease treatment is called scaling and root planing.
The above mentioned add-on treatments can be offered during your dental cleaning appointment. Please consult with Dr. Nazarian to determine what preventive dental services would benefit your smile most.
Schedule Your Next Teeth Cleaning
Dr. Ara Nazarian is proud to serve as your local dentist in Shelby Township, MI. To schedule your next teeth cleaning with us, please call the Premier Dental Center at (248) 457-0500. You may also fill out our online contact form and someone from our team will reach out to you soon.
This blog post has been updated.