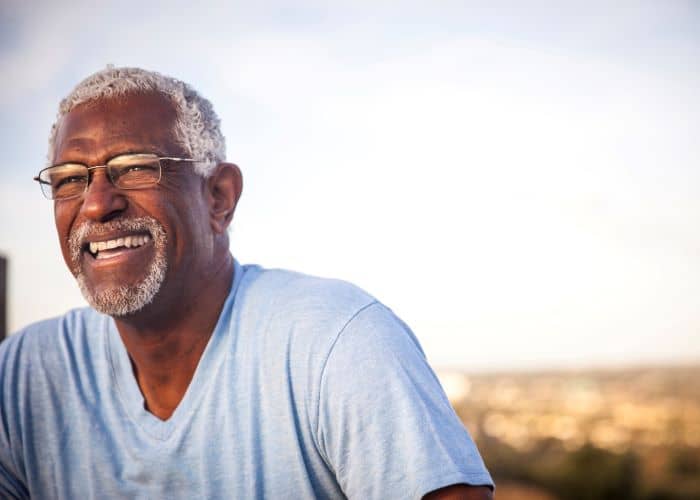 The American Cancer Society estimates that about 54,000 Americans will get oral or throat cancer this year. The good news is that our dentist in Shelby Township, MI, provides oral cancer screenings to his patients so he can detect any abnormalities as soon as possible.
To schedule your next appointment with Dr. Nazarian, please feel free to reach out to our office. In the meantime, here's how you can reduce your risk of oral cancer.
Apply Lip Balm with SPF
Do you spend a lot of time outdoors? If so, you'll want to apply a lip balm with SPF. This will help protect your lips from the damaging UV rays from the sun. While one day out in the sun won't cause cancer, UV rays have a cumulative effect on your skin cells.
Prolonged exposure to UV rays can damage the DNA in your skin cells. Once this happens, there's a higher risk of the cells multiplying out of control and becoming malignant tumors. Applying lip balm with SPF helps protect your lips from UV rays, reducing your risk of cancer.
Quit Smoking
Tobacco smoke contains many harmful chemicals, such as nicotine, tar, ammonia, lead, and formaldehyde. All of these chemicals are damaging to the cells inside your body and can cause them to multiply rapidly and become cancerous.
If you currently smoke or otherwise use tobacco products, speak with your doctor to learn how to safely quit. It's never too late to stop smoking and improve your overall health and wellbeing.
Likewise, we recommend limiting your exposure to secondhand smoke. Even if you're not using tobacco products for yourself, you still increase your risk of oral cancer by hanging out with people who do. There's no safe level of secondhand smoke.
Schedule Oral Cancer Screenings
An oral cancer screening could save your life! That's why we recommend that all our patients receive oral cancer screenings during routine dental visits. The sooner we're able to detect oral cancer, the sooner you can start treatment and improve your chances of survival.
During an oral cancer screening, our dentist will examine the inside of your mouth for any abnormalities. For example, one of the symptoms of oral cancer is having red or white patches inside the mouth. Dr. Nazarian will also use a gloved hand to feel inside your mouth for any lumps. If he finds anything suspicious, he'll refer you to the appropriate specialist for a biopsy.
Between appointments to our office, it's a good idea to examine the inside of your mouth once a month. Be sure to call our office immediately if you see any unusual red or white patches or ulcers that last for three or more weeks. If you detect anything else that is cause for concern, please don't hesitate to call our office to schedule an appointment.
Related: Do I Really Need a Teeth Cleaning Every 6 Months? →
Know Your Family's Medical History
Do you have a family history of cancer? If so, you may have a higher risk of getting oral cancer during your lifetime. For this reason, it's important that you get regular oral cancer screenings so we can detect any abnormalities as soon as possible.
When you first become our patient, we'll take a thorough medical history so we can provide dental care that's personalized to your specific needs. To learn more, check out our blog post to read about the other types of preventive dental care.
Drink Alcohol in Moderation
Drinking alcohol increases your risk of getting mouth and oral cancer, according to the Centers for Disease Control and Prevention. This is because alcohol irritates the mouth and throat. The body also converts alcohol into a chemical called acetaldehyde that damages the DNA inside cells. Once the DNA is damaged, the cells may try to repair themselves. But instead, they may multiply beyond control and become cancerous.
The more alcohol you drink, the higher your risk of oral cancer. That's why it's important that you share your medical history with our dentist. Dr. Nazarian will be able to identify any risk factors for oral and throat cancer and take appropriate measures to help protect your health.
Schedule an Appointment with Dr. Nazarian
Dr. Ara Nazarian understands that your oral health is connected to your overall health and wellbeing. As a result, he offers oral cancer screenings and would be more than happy to answer any questions you may have. To request an appointment with our dentist in Shelby Township, MI, call the Premier Dental Center at (248) 457-0500. You may also fill out our online contact form and someone from our team will reach out to you soon.
This blog post has been updated.